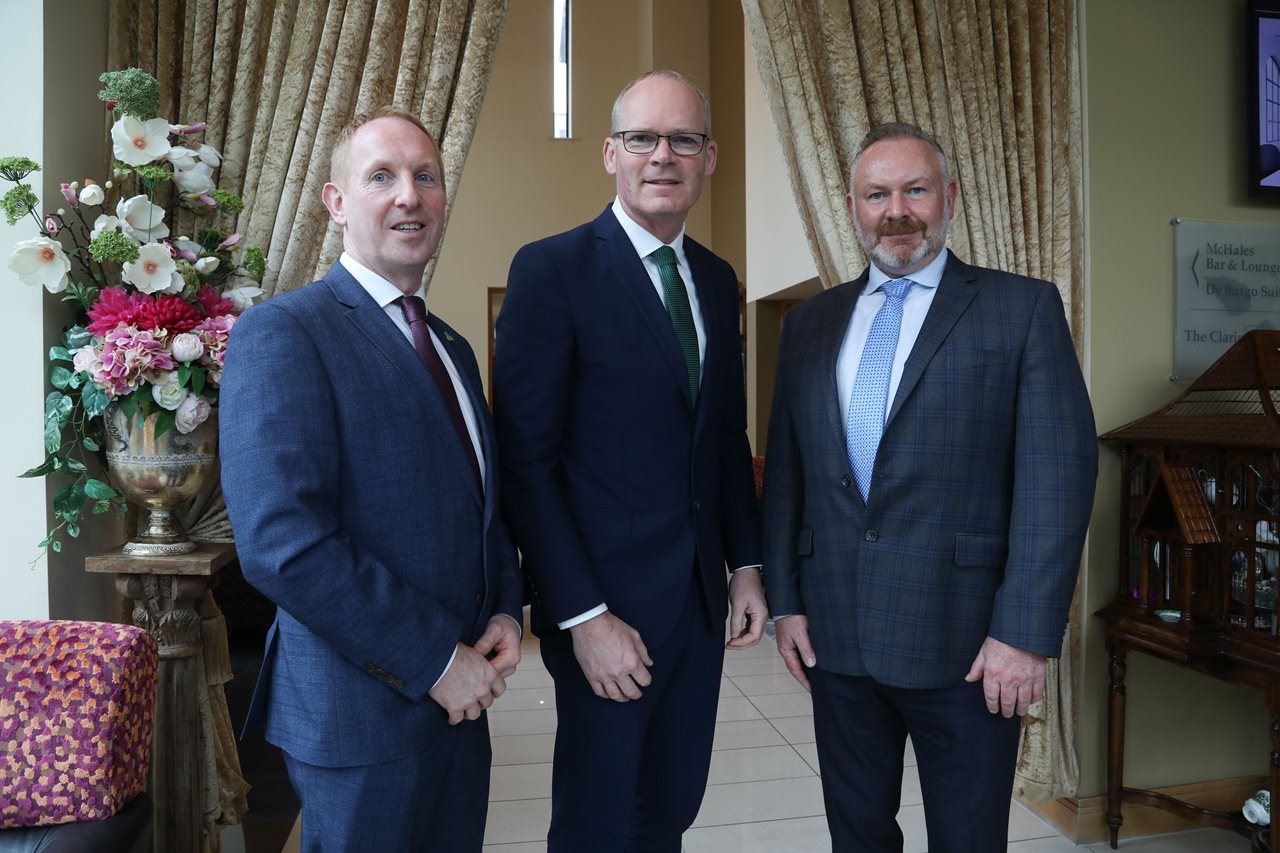 Athenry, Galway identified as the site for new, state-of-the-art global continuous glucose monitoring manufacturing facility
New facility represents a €300 million investment over five years and the potential to bring up to 1,000 high-skilled jobs to the region
Athenry, Co. Galway– May 5 2023
– IDA Ireland, together with Simon Coveney TD, Minister for Enterprise, Trade and Employment, announced today that Dexcom, Inc., a global leader in continuous glucose monitoring for people with diabetes, plans to build its newest global manufacturing facility in Athenry, Galway. The project is supported by the Irish Government through IDA Ireland and represents an investment of €300 million over five years and the potential to create up to 1,000 high skilled jobs over the same period.
Taoiseach Leo Varadkar said:
"Congratulations to all at Dexcom on this move, which is great news for local employment and the local economy in Galway and the wider region, both during the initial construction phase, and even more so thereafter with the creation of up to 1,000 high tech graduate and technician positions expected in the coming years. I was pleased to meet with Dexcom this time last year when I visited their headquarters in San Diego. This will be one of the biggest single private sector investments ever in the West of Ireland. In addition to the thousand jobs being created by the company, it will bring many spin-off opportunities, jobs and contracts for other businesses in the region. The announcement that Athenry is to become Dexcom's first manufacturing site in Europe is very much in line with the Government's policy of balanced regional development. It has been enabled by major government investment in infrastructure in the area and a lot of hard work on the part of IDA Ireland."
Attending the event,
Minister for Enterprise Trade & Employment Simon Coveney TD said:
"I am delighted that Dexcom has chosen to make this major new investment in Ireland. It's a huge vote of confidence in Ireland's significant and growing talent pool and the world-class MedTech cluster that has developed in the West of the country. The very substantial employment opportunities that accompany the arrival of Dexcom in Athenry will be a considerable boost to the West MidWest and Midlands regions."
Subject to planning permission, the Ireland site will be Dexcom's first manufacturing site in Europe, expanding upon the company's existing capabilities in the U.S. and Malaysia. The new facility will have the capacity to produce millions of Dexcom CGM sensors each year, helping to improve the lives of people with diabetes around the world. Subject to planning approval, the new facility will be located on the IDA Ireland strategic landbank in Athenry.
The facility in Athenry will contain a highly automated and efficient manufacturing operation with an emphasis on green technologies. Dexcom expects to provide about 500 construction jobs while the facility is being built and up to 1,000 high tech graduate and technician level positions once the site is running at full capacity.
"With the continued success of our Dexcom G7 in Europe, we are pursuing an ambitious growth strategy that requires increased manufacturing capacity to support our rapidly expanding European user base,"
said Barry Regan, Executive Vice President of Global Operations at Dexcom.
"Ireland has an exceptional talent pool and an established MedTech sector, making Athenry the perfect location for us to establish a new, state-of-the-art manufacturing facility."
"This is an important strategic investment by Dexcom in Athenry, Co Galway, a regional location that will greatly benefit from the widespread economic and employment boost that an announcement such as this has the potential to deliver,"
said Michael Lohan, CEO of IDA Ireland.
"Ireland's track record in attracting MedTech investments from major innovators, speaks for itself. This latest investment only enhances that further. I wish Dexcom every success with this investment and assure them of IDA Ireland's continued support."
In October 2022, Ireland was one of the initial launch markets globally for Dexcom G7, the company's next-generation CGM system that offers a powerful yet simple way to help people gain greater control of their diabetes. The system's low-profile, all-in-one wearable sends real-time glucose readings automatically to a compatible smart device or receiver, no painful finger sticks or burdensome scanning required. Dexcom G7 builds on the trusted performance of Dexcom CGM, which is clinically proven to lower A1C and reduce hyper- and hypoglycemia.
For information about Dexcom job openings in Athenry go to:
careers.dexcom.com/careers
To learn more about Dexcom or to get started with Dexcom CGM today, visit
Dexcom.com
.